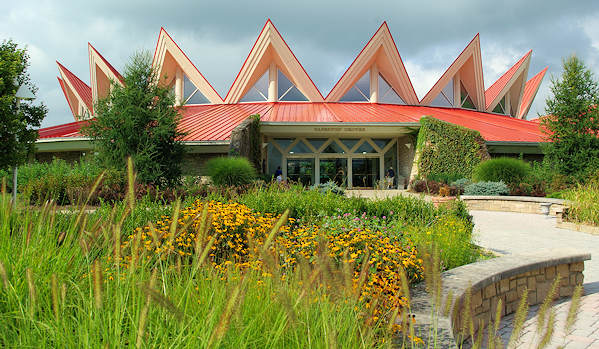 Tamarack's striking, peaked red roof and attractively landscaped grounds draw half a million visitors annually off I-77 and I-64 (Exit 45 at Beckley) into a welcome respite of visual beauty, Appalachian sounds, and distinctive aromas. It's only a 30-minute drive from our vacation cabin rental!
A one-stop-shop for West Virginia culture, heritage, handcrafts, fine art, regional cuisine and music, Tamarack employs a rigorous jurying process to ensure product quality and authenticity. The huge, fascinating assortment includes all price ranges. Take home some local art as a souvenir.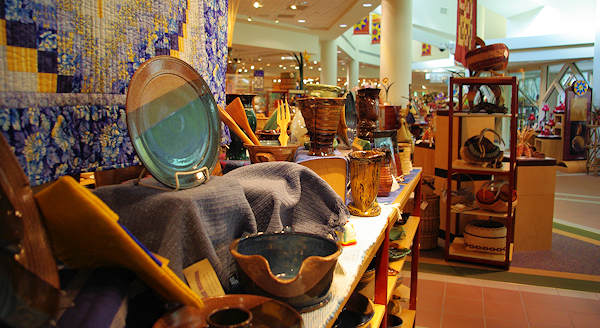 Four resident artisans work daily in observation studios to demonstrate textiles, metal, wood and pottery. Throughout the year artisan demonstrations and food tastings engage visitors in new experiences. The fine arts gallery offers a glimpse of the current art scene. Live musical, theatre, dance and storytelling performances, as well as West Virginia films, are scheduled in the intimate 178-seat theater.
Tamarack's world-renowned partner, The Greenbrier, manages dining services, offering Tamarack guests delectable cuisine in the food court and during dinner theatre.
Places to Stay to Play
All of this is near our West Virginia cabin rentals near Beckley: See Star Song 1 Cottage | See Star Song 2 Cottage